It was winter when Sayre Schaefer walked by the Lions Memorial Park in Norman, Oklahoma. She fondly remembered the time she spent playing softball at that exact park, but even the cold winter air couldn't make her forget the Oklahoma summer heat and lack of shade during her games.
Continue >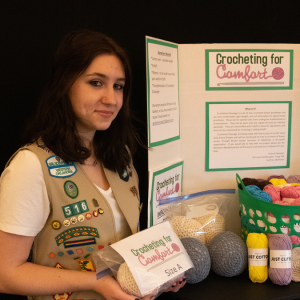 When Girl Scout Ambassador Victoria Heyvaert learned that one in eight women are diagnosed with breast cancer, she knew she could do something to help. That's when she was inspired to center her Gold Award project on creating comfortable non-medical prostheses for women who have undergone mastectomies, an operation to remove a breast.
Continue >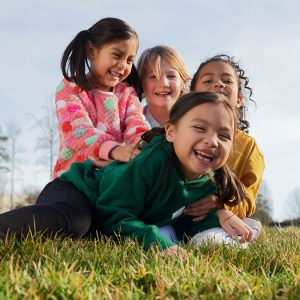 Volunteering for Girl Scouts Western Oklahoma is a rewarding experience with countless benefits. Not only do volunteers get to help shape girls' lives but they often improve their own lives in the process. Whether you are a corporate professional or a retired grandparent, there are benefits for volunteers in every stage of life, and the numbers show volunteering is a rewarding activity in many aspects of life. Here are just a few ways volunteering for Girl Scouts Western Oklahoma can positively impact you.
Continue >
Cookies, campfires, and bracelets are all part of the journey, but changing the world? That's the real destination! One adventure at a time, Girl Scouts learn, grow, and do amazing things. Unleash your inner leader.