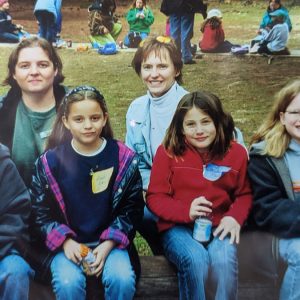 At Girl Scouts, we know a thing or two about forming strong bonds and creating lasting relationships. The friendships between…
Continue >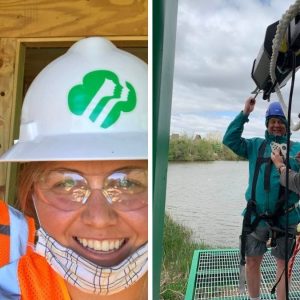 Girl Scouts Western Oklahoma is excited to announce a brand new recognition honoring supporters of Camp Trivera and our Cookies & Cocktails event: the Honorary Cookies & Cocktails Chair. The honorary chair position coincides with the 10th anniversary of Cookies & Cocktails at Camp Trivera.
Continue >
In 2019 during her senior year of high school, Girl Scout Amber Durst was helping move the heavy, portable fire pit into her troop leader's truck — her troop would be performing another flag retirement ceremony at the Piedmont Area Veterans Association in Piedmont, Oklahoma. That's when her father asked, "Why don't you build a permanent fire pit at the veterans center?"
Continue >
Cookies, campfires, and bracelets are all part of the journey, but changing the world? That's the real destination! One adventure at a time, Girl Scouts learn, grow, and do amazing things. Unleash your inner leader.